I'm currently taking on short-term and temporary projects.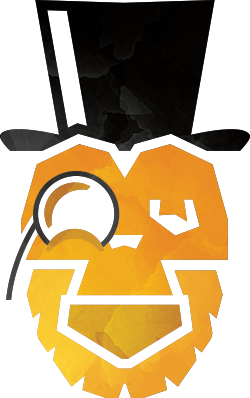 First and foremost I'm a husband and dad…but after that I'm also an experienced designer. Over 20 years, in fact. Notice I didn't say "programmer". I decided to go the "designer" route when I realized that's what made me smile. I've worked solo and as a team lead, but at a senior designer level.
The entire design process – personas, journeys, discovery, layout, interfaces, a/b and user testing, all of it – keeps me smiling. As of late, I'm enjoying web app software UX design, but love working on websites, as well.
Wireframing/Prototyping: When pulling ideas and output from a brainstorming session, I tend to doodle. Always helps with starting the process of a wireframe. From there, it might grow into a simple sketch mockup or – depending on the product owner or client needs – a bit prettier Photoshop, Illustrator, or Sketch one. Other times, jumping straight into "design by code" might be the best route, producing a fully-functional hi-fidelity prototype within HTML, CSS/SASS, jQuery, that can be passed on to the developers.
Coding: Hand-coding HTML, CSS, jQuery
Frameworks: Semantic, Bootstrap, and Foundation
CMS: At times Drupal and Modx, but primarily WordPress, though. Always open to learn another.
Prototype Tools: Balsamiq, Proto.io, Adobe XD, InvisionApp, MockPlus, UXPin
Graphics: Photoshop, Illustrator, Sketch (and Fireworks…RIP)
Bryan has demonstrated excellent UX Design skills and combines his high quality work with a great attitude. He is always a pleasure to work with and engages in any task with earnest effort. His contributions are wide ranging here at RF-SMART.

Michael Morales

Chief Executive Officer at RF-SMART & ICS
Brian[sic] is easily one of the best contractors that I have ever worked with. I have done sprint projects with Brian[sic], and his performance makes the projects timely and successful, even when dealing with obstacles. He is incredibly easy to work with, always helpful in solving problems, and his work is always done on time and done well. We have used him as the lead designer and as a coder, sometimes even in the same project, and he shifts between.

Spence Downs

Solution Advisor at MemberClicks
Bryan continually amazes me with his fresh designs. His attention to detail ensures the users' experience will be great. Bryan takes tremendous pride in his work. In order to keep up with an ever-changing industry, he is constantly learning. He is not one to be complacent, ensuring he delivers more than just a functional design but a piece of art.

Bryan's greatness does not stop at his work. He is an amazing, thoughtful person. I have had the opportunity to work with Bryan as his team leader and peer. My interactions with him have always been positive. He works well with the rest of the team, and is not one to sit by if he notices room for improvement. Bryan is a valuable resource for any team

Christopher Gray

Senior Software Developer at RF-SMART, a division of ICS
Bryan was contracted to build and maintain a microsite for a Simulcast Event that I was coordinating in 2012 and again in 2013. I had a great experience working with him - he met all deadlines in a timely manner and provided great creative feedback in designing the site. If needed, I would definitely work with Bryan again!

Katie Winters

Account Manager, Client Services (Americas) at Lonely Planet
View some other recommendations on LinkedIn...