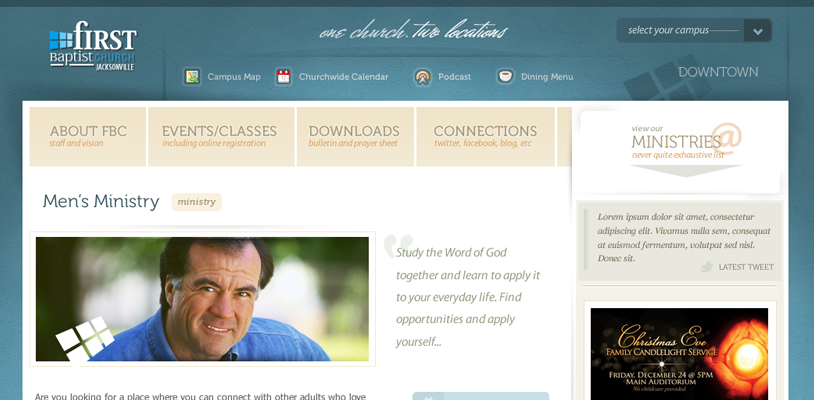 Problem
The FBCJax website was dated and made it difficult for users to find what they were looking for (events, classes, etc.), causing a drop-off in event and class interaction and increase in calls to the admins for information.
Users
Church members and visitors.
Proposed Solution
This was a proposed redesign concept for First Baptist Church of Jacksonville. Events and classes were the primary focus for this initial iteration.